ABOUT
Craig Holder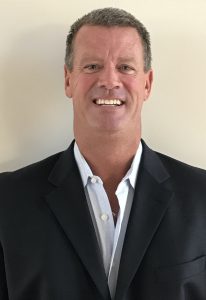 Craig Holder is the founder of Real Asset Protection, a partner with Benefit Partners Group, and a partner with Firstgate Group in Hawthorn Woods, IL.
His current designations include Certified Senior Advisor, National Social Security Advisor, and Certified Fiduciary Advisor.
Craig's mission is to provide clients with real and honest solutions that can protect their assets, their lives, and their families.  Putting clients first and educating them on the choices they have available gives his clients a clear transparent way of making informed decisions.
For more than 25 years, Craig has provided the most sincere, honest service to 1,000s of clients.  He looks forward to assisting 1,000s more in the future as they approach retirement.
Craig's areas of focus include Asset Protection, Estate Planning, Tax Mitigation, Wealth Transfer, Business Succession, Advanced Wealth Planning Strategies, Income for Life, Tax-Free Income, Life Insurance, and Annuities.
In a typical retirement, your two biggest expenses will be taxes and inflation.
Craig can help you with that challenge.
Craig is the father of two wonderful children CJ and Tyler.
In his spare time he enjoys coaching the Lake Zurich Flames, St. Francis Basketball Team, and
Lake Zurich Baseball.
---
Disclosure for each Wealth Preservation Institute video provided on the website:
This presentation does not take into account your particular investment objectives, financial situation, or risk tolerance and may not be suitable for all investors. Investments and/or investment strategies involve risk including the possible loss of principal. There is no assurance that any investment strategy will achieve its objectives. The information and opinions contained herein are provided by third parties and have been obtained from sources believed to be reliable, however, we make no representation as to its completeness or accuracy. The information is not intended to be used as the sole basis for financial decisions, nor should it be construed as advice designed to meet the particular needs of an individual's situation. Content is provided for informational purposes only and is not a solicitation to buy or sell any products mentioned.
If you have any questions about the content on this site or if you want to discuss how we can help you protect and grow your wealth, please
click here to email us
or phone 847-274-0947. To sign up for a free consultation or just get more information
click here
.